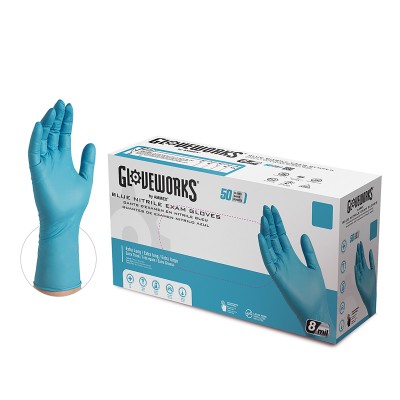 GlovePlus HD Blue Nitrile Gloves
Manufacturer: Ammex Corporation
Family Part #: AMMEX TSI-GPNHD


•AMMEX nitrile exam gloves offer better elasticity than vinyl gloves, better puncture resistance than latex gloves, and better chemical resistance than either.
•The gloves come with textured fingers, fingertips, and palms to provide enhanced grip, even in wet conditions.
•Latex-free and powder-free, they are generally safe for a wide variety of users, including those who are allergic to natural rubber.
•The gloves are 8 mils thick around the palm and fingers, as well as 12 inches from the tip of the finger to the cuff of the glove.