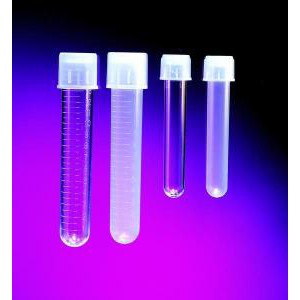 Disposable Poly Culture Tubes.
Manufacturer: Stockwell Scientific
Family Part #: STOCK TSI-85-D1


Precision-molded from premium grade polystyrene or polypropylene, these general purpose tubes are ideal for a wide range of applications. Prevents the breakage problems associated with glass test tubes. Polypropylene (PP) tubes are tough, autoclavable and chemically resistant, while polystyrene (PS) tubes offer glass-like clarity.