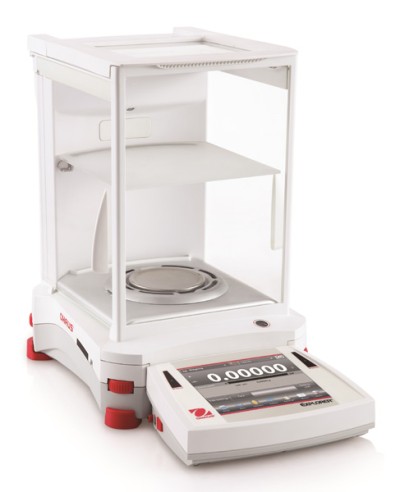 Ex Semi-Micro and Analytical Balances. Ohaus
Manufacturer: Ohaus Corporation
Family Part #: OHAUS TSI-8010413


The Ohaus Explorer's advanced applications simplify even the most complex laboratory measurements. Whether it's determining the difference between initial and residual weights or calculating the density of solids and liquids, these balances eliminate the need for time-consuming manual calculations and data logging. The high-resolution display and innovative user interface make balance setup and operation effortless. Ample access to the weighing chamber through top-mounted side doors or through the versatile top door that flips or slides open.
M

odular design allows for the display to be separated from the weighing base for maximum flexibility in any work area

O

ptimized linearity and

repeat ability

A

utoCal™ automatic internal calibration ensures results are accurate

USB host port lets you directly transfer weighing data to a flash drive

I

ntuitive operation with large color touch-screen display and icon-driven application software

E

asy-to-use SmarText™ 2.0 graphical software

T

ouch-less sensors for hands-free operation
below-balance weighing hook, security bracket, draft shield, and AC adapter.